About Robyn
I tell people I have THE best job in the world – I am a funeral celebrant – the look on their faces is usually one of disbelief, until I explain why. When I visit families, after the death of someone they love, they not only open their door but they open their hearts and allow me (on the word of a funeral director who says I'm good at what I do) to share with them a most sacred and personal time in their lives.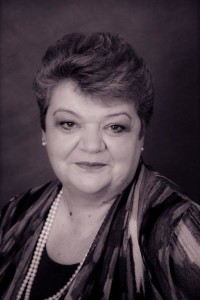 With a background in grief counselling and grief education, I hold a Diploma in Funeral Celebrancy as well as having been privileged to have trained and mentored many funeral celebrant students through and after their studies including Jane who wrote: "Many thanks Robyn for your care and support…. You are my guardian angel".
My passion is to create a ceremony that will live on in the hearts and minds of those who attend. Viktor Frankl in his book Man's Search For Meaning wrote: A biography should not be judged by the number of pages, rather by the richness of the content. I agree, there is no denying funerals have sad moments, but they should very much be a celebration of life, regardless of its length!
I have a great interest in children and death and my first book that was published in 2004 is called What Happens When You Die? A child's questions answered. It is a step by step story of what happens, who is involved and why, before and during and after a funeral service. It continues to be sold in both Australia and New Zealand (see books page).
Having becoming a celebrant many years ago, there are families I have now celebrated the lives of several of their family members, as well as the odd wedding thrown in here and there! It is wonderful to share these precious moments (both happy and sad) with them.
Some of the letters I have received say things like:
"Dear Robyn, thank you for the attention to detail, sensitivity and caring way you helped to say our final goodbye to Col." Love, Judy
"Robyn, Just a quick note to thank you for Dad's service on Wednesday. It was an honest blend, that truly reflected his life. We had many comments that people really 'enjoyed' the service, which is really lovely."  Thanks again, Gaye
Now perhaps you too can understand why I say I have THE best job in the world!
If you are interested in finding out more, please feel free to call me on 0425 726 246 and we can have a chat.